Thank-you Greeley Police Department
An inquiry into the changging habits of the Greeley Police Department
I have had the opportunity recently, to donate on 2 different occasions. One incident I was pulled over at 10:00 AM for a tail light that had burnt out. While the officer was kind enough to not write me a ticket for that, we did however cite me for not having my seatbelt on. This was my first donation in the amount of $85 after fees. The second time I had the honor of supporting my local PD was for a speeding violation. I was doing 15mph over the speed limit and was allowed to donate $175 for this offense. So in the last couple of months I have personally donated $260. While I am not arguing that these violations were real, it seems that the Greeley PD is cracking down on things. I mean that tail light had been out for over a year folks, not to mention with a lot of driving being done at night. I other thing that I would like to point out. I have contributed $260 without ever injuring anyone. One more nice thing to think about as you write that check.
So what could account for this seemingly sudden change in the amount of enforcement?
Well a couple things come to my mind.
1. New Police Chief – as of January 2006
2. More money needed for new police station
Well after doing a little bit of research it appears that speculation number 1 is probably correct. This below excerpt is taken from an article in the Greeley Tribune talking about the new changes Chief Garner is going to make. Here is the quote:

Second, we will seek to increase safety for each of us who uses the city's roadways every day, either as a driver or pedestrian. That means we will increase enforcement of our laws against aggressive and drunken driving. It means we will increase enforcement of the specific ordinances the violation of which results in numerous car crashes every year: speeders, red-light runners, left-turn violators. We will seek to incorporate safe-driving education with our enforcement efforts.
(Underlining is done at my discretion for emphasis and not part of the original)
The whole article can be found on the Greeley Tribune's site.


So what spurred this long blog posting about Greeley and the Police Department, well I was driving today and was almost selected as a volunteer in the "donate more money" campaign that seems to be going on. The police were speed trapping today and I decided to grab the camera and swing back around a grab a couple of pictures.
As you approach the underpass you might notice that there is car parked there in the shadows. If you have good eyes and quick reflexes then you might be able to avoid a ticket, if ofcourse you were speeding.


As you pass you will notice that this car is not the one interested in pulling your over. The car under the over-pass is merely clocking people with a speed gun. The ones you need to worry about can be found down the road.







It might look something like this if you were not able to slow down quick enough. Notice also that there are two policemen on motorbikes and not just one.


Please forgive the poor quality of these photos.

If you are of the opinion that perhaps that are other activitys the police should be focusing their efforts on then people speeding, you might want to contact our Police Chief.

Feel free to e-mail all appropriate and well thought out comments to our new police chief at this address at Jerry.Garner@Greeleypd.com or is you prefer to use the phone, his number is (970) 350-9665.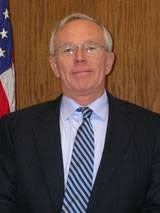 Chief Jerry Garner
Also on a side note those of you living in Greeley may also be interested in the sex offenders list.
Sex Offenders List
(bottom of page, click I agree)